FRESCO PAINTINGS : HAZLÓ
Contemporary French Artists first report introduces Hazló, a painter who lives in Provence (Southern France).
Hazló is a Contemporary Fresco Painter, but in the authentic tradition of the ancient fresco masters. That means : painting with water and pigments on a "fresh" mortar made of lime and marble powder. This painting technique is originally used to decorate walls of houses, churches, palaces… But even if painting sometimes on walls, Hazló mainly works in his studio in Provence, on panels. His frescoes use to travel then, all over the world.
His favorite artistic directions : close-up portraits, abstract landscapes, and textures (rust, stone etc.)–
—-
—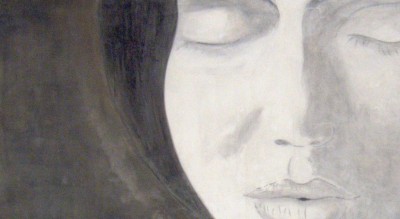 – Contemporary French Artists.com

: Could you mention two artists, two leading figures in art history, whose influence on your work is major?
– Hazló

: Giotto di Bondone. Oil, Tempera, Fresco. A painter and an architect as well. He was living around 1300 and his frescoes in Firenze and Assisi are for me the most important legacy a fresco painter can learn from. Together with the frescoes of Masaccio in the "Brancacci Capel".
And among the contemporary Masters I would say Antoni Tàpies, the lately dead Catalan Artist. To me, he was not only a painter. He was a poet too, and a magician. He was able to have talks with inorganic matters and to bring them to life. As a Chaman would. I deeply regret I was too young and too shy to go to Barcelona and try to meet him. I miss it !
– Contemporary French Artists.com : What about Michelangelo? The Sistin Capel frescoes?
– Hazló : An incredible virtuoso! Sculpture, Drawings. The slightest sketch from Michelangelo is a Masterwork too. And the Sistine Chapel Fresco Paintings have represented an incredible challenge in the Renaissance times : Only four years painting ! But however I feel more touched by the poetry of Giotto's frescoes. And by his magic deep blue skies !
–
—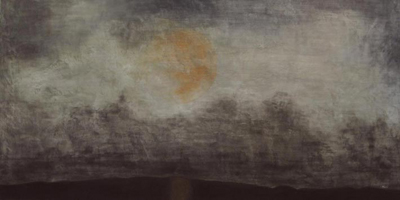 Get more on the painter's website :
–
Hazló : "Les Gervais" / 84220 GORDES / France
mobile :  +33 663 540 804
–